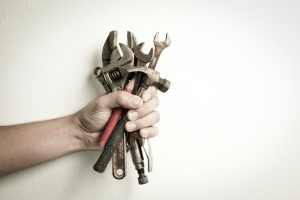 The absolute last thing you want from your furnace is for it to blow out cold air, especially during chilly months. This is doubly true when you live in a northern city like Butler, Pennsylvania. If this happens with your furnace, don't panic. There are a few potential reasons for a malfunction, and many of them are diagnosable without having to call in a specialist. Even if you do need professional help, understanding potential problems with your furnace makes you a more capable homeowner. Let's explore some reasons why your furnace might be blowing out cold air below.
Your furnace hasn't heated up. Furnaces take time to provide warm air, but it's easy to become impatient when you're freezing cold. Give it a few minutes before you start to worry.
Your air filter is dirty. It's easy to forget to change your air filter, but it will greatly benefit your HVAC system and your home if you keep up with fresh filters. When filters get too dirty, the dirt and grime block airflow, which can cause your system to overheat and shut down. Luckily, this is an easy problem to fix. If you can't remember how long it's been since you last changed your air filter, just look at it. It's easy to see when a filter is too dirty. If you aren't sure, the safe thing to do is replace it anyway.
The pilot light is out. Before assuming anything, make sure the furnace's pilot light is lit. Many new furnaces don't have pilot lights, but they're common in older models.
The system has overheated. If the furnace overheats, an emergency limit switch turns it off. This prevents further damage, potential fires, and carbon monoxide leaks. This can happen due to mechanical failure, dirt buildup, lack of airflow, or old age. Regularly changing your air filter can prevent this.
Your thermostat is faulty or set incorrectly. Changing temperatures can wreak havoc on your thermostat settings, so double-check that everything is correct. In some cases, people simply forget to switch from cool air to warm air settings when the seasons change.
The air ducts are leaking. If this is the case, the problem may not lie in your furnace at all. Your HVAC system has ducts spreading throughout your home, and if they leak, cold air might get in and circulate. Warm air can also escape through leaky ducts. An HVAC expert can find a leak and patch it up for you.
The condensate line is clogged. Condensate lines carry water away from your HVAC units. Not all HVAC systems have these, but those that do sometimes get their lines clogged. When this happens, a furnace will not ignite, so only cold air will move through the vents. If this is the case, you'll need professionals to help to fix the problem.
If you need furnace repair in Butler, PA, don't settle for anything but the best.
Contact Kennihan Plumbing & Heating, Inc. today to schedule an appointment with our professionals. We treat your home like it's our grandma's home.