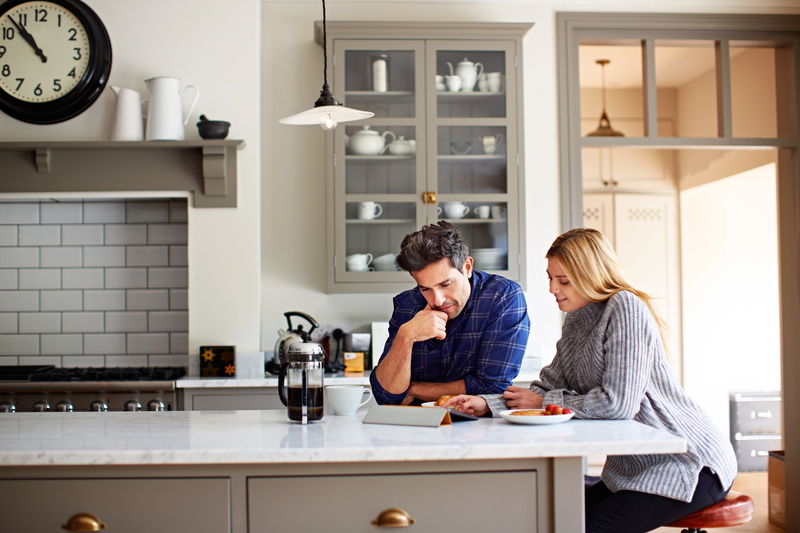 If your HVAC system has traditional ductwork that runs through your home to deliver air to each room, you need to schedule an annual air duct cleaning. It's easy to forget about your ductwork because it's out of sight and out of mind. Even though your HVAC system has an air filter, small particles of dust and contaminants can still get into your system and settle in your air ducts.
Over time, these particles build up and can really affect your HVAC unit's efficiency. If you've never had your air ducts cleaned, now is a great time to schedule air duct cleaning in Butler County, PA. But before you give us a call, you can read on to learn more about the benefits of air duct cleaning for your home and health.
Why Do Air Ducts Need Cleaning?
You may think that there's no way your air ducts need cleaning. After all, your system has an air filter and the ductwork is sealed so that air can't get in. But your air filter can only do so much to clean your air. Microscopic particles can still get through the air filter. Plus, if you don't change your air filter regularly, dust and dirt can get through and into your ductwork.
And you don't just have to worry about the air filter. Over time, the seals on your ductwork can wear down. Small holes allow air to get into your ducts, and along with it dust and dirt. When you schedule an air duct cleaning, our team can also assess your entire HVAC system. This includes repairing holes in the seals of your ductwork to prevent more dust and dirt from getting in.
Do you want dust and dirt to recirculate through your air? What about dust mites, dander, and other allergens? A simple duct cleaning can eliminate all of these particles and more. Your unit will work more efficiently and you can breathe easier knowing that your air is free from additional allergens.
Is Duct Cleaning a DIY Job?
The simple answer is no. You may be tempted to get into your ductwork and wipe it down yourself. But each portion of the ductwork has specific and purposeful placement to create efficient airflow for your home. Moving it around can block airflow and damage the delicate seals around each section. Without knowledge of HVAC systems, you may do more damage than good.
Leave ductwork cleaning to the professionals. Our team has the expertise needed to clean your duct system and look for any areas of damage that need to be addressed. Plus, we guarantee our work so that if you have any problems, we'll come back and fix them.
When Should I Schedule a Professional Duct Cleaning?
We can clean your ducts at any time of the year. Our recommendation is that you have your ducts cleaned every few years during your regular HVAC maintenance appointment. It's a great way to keep your HVAC unit in peak condition so that it has a long lifespan of heating and cooling your home.
Contact Kennihan Plumbing & Heating, Inc. today to schedule an appointment with our professionals. We treat your home like it's our grandma's home.