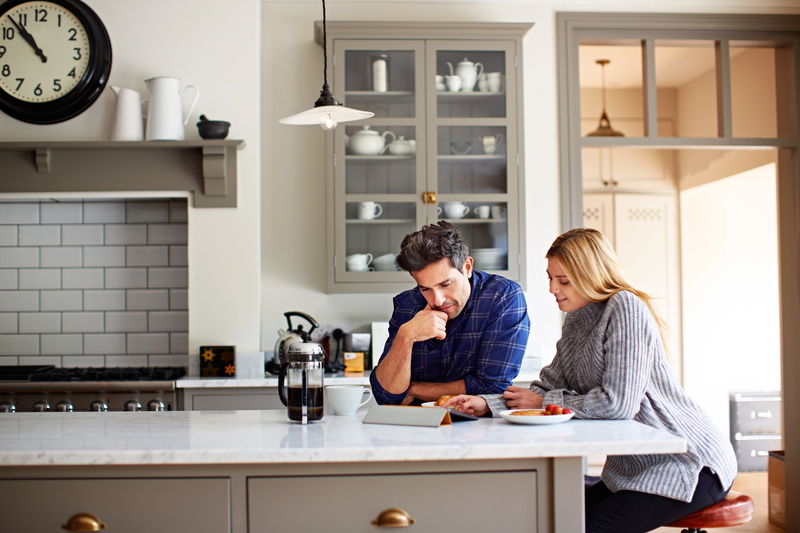 If you're thinking about a generator for your home, you have two basic options. The first is a portable generator that you can take places with you. The second is a whole house generator that connects directly to your home's electrical system and does not move. A portable generator is great if you plan to go camping or want to plug in an electric grill. But a whole house generator is definitely the best choice if you're planning for potential power outages.
A portable generator can do the job, but not nearly as well as a whole home alternative. If you're interested in installing a whole home generator in Butler, PA, our team can help. First, you have to choose a generator that is sized to fit your needs, then install the system, and finally, understand how it works. But what are the benefits? 

Efficient Fuel Use
A portable generator has a small gas tank where you pour fuel in to create power. Some units connect to a propane tank. Either way, you have to be prepared with enough gasoline or propane to fuel your portable generator if the need arises. If you run out of fuel, your portable generator is useless.

A whole home generator connects directly to your natural gas line for a nearly endless supply of fuel for your needs. When your power goes out during a storm, your whole home generator is ready to turn on with the fuel line already connected. The good news is that even if your power goes out, your gas line is rarely impacted by a bad storm or power outage. Your whole house generator will still work.
More Convenience
A portable generator works fine, but it does take some planning and effort. A whole house generator is also known as an automatic standby generator. When the power goes off, it triggers your automatic generator to turn on right away and power your home. You don't have to do anything to turn it on. You may not even realize that you lost power at all because the switch is so efficient.

Peace of Mind
There's no question that gas or fuel of any kind poses an inherent risk. Even a whole house generator has risks. But because the natural gas line is securely connected, there is less risk. With a portable generator, you have to pour the gasoline. In addition to that, the portable generator turns the gas into fumes as it runs. You can't keep a portable generator inside your home because breathing those fumes is very dangerous for your health.

Long Term Savings
A whole house generator will pay for itself over time. When you lose power you won't have to throw away food that goes bad. You won't have to pay for staying somewhere else until your power comes back on. In fact, you won't skip a beat in going on with life as usual aside from other problems that a storm may cause.

Contact Kennihan Plumbing & Heating, Inc. today to schedule an appointment with our professionals. We treat your home like it's our grandma's home.