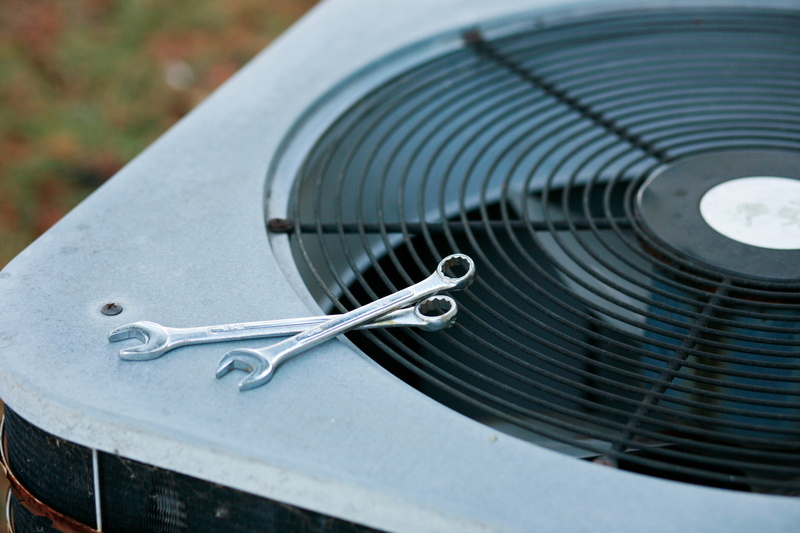 Deciding that it's time for a new air conditioner in your home isn't always an easy move. If you're unsure when you should make the leap to buy a new air conditioner you can contact the professionals from our team. We understand that it's not always easy or even appealing to spend the money on a brand-new air conditioner or the installation services to go with this system.
It's a time consuming and expensive process—not to mention how overwhelming it can be trying to get informed on the latest and greatest in everything HVAC. If you're looking for a great new air conditioner here in Butler County, PA make sure you come to our team. We'll go above and beyond for you—We Treat Your Home Like It's Our Grandma's Home!
It's a Good Idea to Upgrade If…
You're Consistently Paying High Heating Bills
You can expect your air conditioning bill to be a little bit higher than usual during a heat wave, but if your air conditioning bill is consistently high you have a problem. The price of your air conditioning bill should reflect the way you run your AC system. If you're running your air conditioner the way you always do and you're noticing that your air conditioning bill is unreasonably high, you might want to contact a professional from our team. High heating bills are a clear indication that you air conditioner struggles to cool your home.
You're Always Repairing Your AC Unit
Do you have to repair your air conditioner often? Often is anything more than once every few summers. It's common for homeowners to call up an HVAC professional every single summer to repair their AC and still stick with their defunct system because they think they're saving money. One repair trip might be cheaper than purchasing a brand-new unit and scheduling installation services for it, but trust us, those repair trips really add up. It's also not wise to continually pour money into a system that shows you how out of shape it is. If you need help finding the right AC unit for your home or financing it, make sure you come to our team.
You Haven't Upgraded in Over 15 Years
If you haven't upgraded your air conditioner in over a decade then you're missing out of the some of the best technology in the HVAC market. Air conditioners on the market have higher efficiency ratings than they ever have before. It's a great idea to start looking into new air conditioning systems even if you're not currently experiencing AC trouble if your system is creeping up toward that 20-year mark.
Air conditioning units are built to last you a long time, but they're not mean to last forever. It's always a good idea to let go of these units in a timely, graceful manner rather than waiting until you have a full-on air conditioner breakdown and you're forced to scramble to fit your home with a new system. Our technicians are here to be your allies during this process. Contact our team today.
If you're ready to upgrade to a new air conditioner make sure you come to the experts on our team. You can contact Kennihan Plumbing & Heating, Inc. today to schedule an appointment with our amazing team.