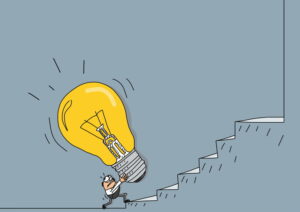 Unfortunately, there are quite a few electrical problems that you might encounter in your home. The world is different right now. We're spending more time at home trying to stay safe, and we're spending more time at home because it's cold out. You're putting more strain on your home than ever before just because you're spending more time there. Do you know how to spot the signs of an impending electrical problem?
We have the best electricians in Cranberry Township, PA. If you've got a problem, we're going to be sure to pinpoint the source of it, inform you about how it happened, and we're going to solve the problem as well. We're skilled.
Watch Out for These Signs
Here are the signs that you're having trouble with your home's electrical system:
1. Flickering Lights
Your lights are constantly flickering. You've already gone through the stage of thinking there's a ghost in your home, becoming completely convinced yourself that your home is 100% haunted, and then backed yourself off that ledge and realized that this isn't going on. Flickering lights mean that you're having an electrical issue.
We actually discussed what to do if you're experiencing flickering lights in your home recently. Take a visit and pick up a few pointers.
2. Hot or Warm Outlets
Go over and touch one of your home's outlets. If you notice that it's warm or even hot, then you should definitely unplug the outlet and then contact a professional. This type of electrical problem means that you have real trouble in your home.
3. Shocks
Do you always shock yourself when unplugging your phone charger? Your electrical outlets shouldn't be this much of a problem. Frequent shocks mean your electrical system is on shaky ground. You need an electrician to rectify this.
4. Burning Smells
If you smell any type of burning in your home coming from your electrical system, you're having intense electrical problems. You need to call a heating professional for work as soon as possible. Our electricians put you in great hands. We have the expertise necessary to help you through this.
5. Tangled Wiring
Do you have wires that are tangled all over each other in your house? This is bad electrical practice, and it puts you in potential danger.
6. Loose Outlets
Do your outlets wobble when you touch them? This means that your home's electrical system is deteriorating. Any type of decline in your home's electrical system means that you're putting yourself in potential danger.
7. Recent Infestations
Did you have an unwelcomed furry friend scurrying around your home recently? We know this was a real battle to both discover this pest and get it out of your house. You might think that the journey ends with a sprung trap. In actuality, there's a little more you have to do. Rodents like to nibble on wiring around your home. A recent infestation might mean that you're struggling with your home's electrical system.
Contact Kennihan Plumbing & Heating, Inc. today. We treat your home like it's our grandma's home.