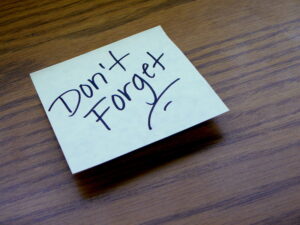 We've finally reached the point in the year where you should make the effort to schedule your heating maintenance appointment. This is the perfect time of year to do it. Yes, fall has technically arrived, but it's not too chilly that you're behind the curve. If you schedule a maintenance appointment in the next few weeks, you'll still be preparing your heater for the coldest temperatures of winter. We're going to help you get the heating assistance you need. 
We're specialists in HVAC maintenance in Wexford, PA. When you want great service, we're prepared to deliver it. Let's chat below about everything you should know when it comes to heating maintenance. We're the team who cares. You're in good hands with our professionals. 
Why Maintain Now?
Are you wondering why you should maintain your home's heater now? It might seem like it's a little early on in the season. After all, we've still had some warm days, even recently. Although this is something you might feel, we like to double down on the fact that it's never too early for maintenance. This is the perfect time to get your appointment on the books. We're prepared to get you the service you need this season. We can do so easily. Call us or get an appointment online.
The Benefits of Maintenance
Are you wondering what the benefits of maintenance are? Here are a few of our favorites.
Extended Heater Lifespan: Your heater is supposed to last you about 10–15 years. Although it's expected to last you this long, it's not going to actually be able to make that far without the right professional inspections and tune-ups. We want to help you make your heater last as long as possible. Maintenance is the best way to do this. 
Better Heating: You want to be warm this winter. You can get better heating as long as you have the proper maintenance service to maintain the quality of your home heating. 
Lower Utility Bills: Wouldn't you like to lower your home's utility bills? This is something that we think is important. Ongoing high energy bills are going to be an issue. You deserve a heater that won't drive up your bills needlessly. We can help you achieve this with the care of our team members. 
Our Maintenance Plan
Now, we'd like to shine a little light on our maintenance plan. It's a plan we're proud of because it's comprehensive and affordable. Here is what our plan (Grandma Ellie's Club) includes.
20% Discount on HVAC and plumbing repairs
Priority customer status
One-day replacement
Inflation protection for multi-year plans
Agreement is transferable
24-hour emergency service
Never an overtime charge
Service today or you don't pay (service within 24 hours or diagnostic fee is waived)
If you're looking to make maintenance easy for yourself, then we suggest you start here. We want to make sure that your HVAC systems are properly maintained and always ready to perform for you. 
Contact Kennihan Plumbing & Heating, Inc. today to schedule an appointment for your heating maintenance. We treat your home like it's our grandma's home.