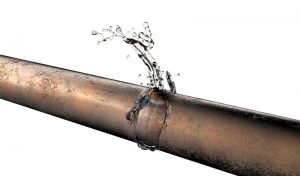 Now that the winter season is upon us, it's important to be mindful of how the cold weather can affect your home's plumbing system. What's even more important than this is preparing your home for everything that's ahead. Pipe bursts aren't just an unfortunate and inevitable circumstance. Instead, they're something that you can prevent. We're here to help you with this.
Although you can prepare your plumbing, it's still possible for things to go wrong. If you're looking for great plumbers in Sarver, PA, then we're the team that you can count on. We make sure that each one of our professionals is well trained and ready to perform. Contact us when you want high-quality service. 
How Cold Weather Increases the Likelihood of Pipe Bursts
Let's begin by talking about how cold weather can increase the likelihood of a pipe burst. There are a few ways this can happen.
Frozen Pipes
One of the most common ways that cold weather can affect your pipes is through pipe freeze. When the temperatures get frigid in our area, the water in your pipes might freeze. This is an issue solely because you can't get the water you need. A frozen pipe can often lead to pipe bursts. This is why it's so important to avoid a frozen pipe. 
Old or Corroded Pipes
Your pipes have a certain amount of time that they can last in your home. If your pipes have been in your home for about 50 years or longer then you should consider helping your pipes. It's important to care for older pipes so you don't run into bursts this season. Older pipes can't sustain as much pressure.
Water Hammer
Have you noticed that your pipes make quite a lot of noise when you run water in your home? Water hammer is a terrible thing because it's going to wear down your plumbing system with time. Don't ignore water hammer and let it degrade your home.
Poor Water Quality
Do you have hard water in your home? The mineral content in hard water is going to lead to build-up in your pipes. Poor water quality will decrease the flow of water through your system. The residue can cause a domino effect of issues and even lead to pipe problems this season.
How to Avoid Pipe Bursts
Here are a few things you can do to help your pipes this season.
Open Your Cabinets: The pipes underneath your cabinet are typically the ones that freeze and burst. If you open up your cabinets, it exposes this area to warm air and reduces the chance of a freeze.
Seal Up Any Openings: Cold air is the ultimate enemy this season and it can quickly lead to a freeze and burst. Make sure that you insulate and seal your home properly to avoid this.
Insulate Your Pipes: Do you have pipes that seem to freeze every single winter? If this is the case, you might want to consider insulating these pipes. Pipe insulation can help prevent disaster.
Contact Kennihan Plumbing & Heating, Inc. today to schedule an appointment with our professionals. We treat your home like it's our grandma's home.