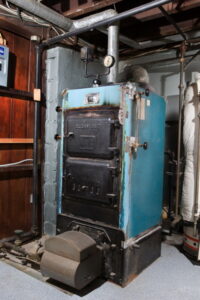 You've got a house that's colder than it should be, and that isn't right—because you've been trying to run the heater. Something isn't working. Obviously, you don't want to just shrug and ignore it, and then have your family wear parkas indoors for the rest of the winter. It sounds like you need to call us for heating repairs in Wexford, PA.
But wait a moment … sometimes there may be a simple explanation behind why your heater isn't providing you with the comfort you expect. There are troubleshooting steps you can take to make sure there isn't a basic problem you can quickly correct. So before you call for heating repair, here are a few steps to take:
Check the thermostat settings
We know this seems super-obvious, but the most obvious steps are often the first forgotten—especially if you're suddenly worried about your house becoming an ice cube. An older program on the thermostat may have turned on, or someone in the house altered the settings without telling you. However, don't push the thermostat up higher than you normally would to attempt to compensate for the lower heat, since that can cause even worse problems.
Check on the circuits in the electrical panel
If the heating system isn't coming on at all, it's always a good idea to see if the circuit breaker to the heater has tripped. Yes, this applies to gas furnaces and gas boilers as well, which have important electrical parts necessary for them to run. If you do find a tripped breaker, reset it and see if the heating system comes on. (Be cautious, however: if the breaker keeps tripping, you'll need to have technicians look into it.)
Check the furnace/boiler switch
If you use either a gas boiler or gas furnace, there is a shutoff switch near the heater that used to turn it off for the season. If the heater isn't coming on, this switch may still be in the "off" position.
Change a clogged air filter
For a forced-air heater (furnace, heat pump), a clogged air filter may be behind the decline in performance. This filter needs to be changed every one to three months or it will begin to choke off airflow through the system, and that in turn will lower how much warm air is sent to the rooms. See if a clean filter restores the system's performance, and then make sure to keep up with a regular schedule to change the filter.
See if there are any blocked vents
Rooms vents can sometimes become blocked accidentally, which will not only lower the amount of warm air reaching that room, but will affect the pressure inside the rest of the ventilation system and harm heating power. Open the shutters on all the vents and move any furniture or rugs that might be blocking them.
If you still have the same heating problem, now is the time to call us for repairs. Please don't attempt to do any further work yourself: we'll see that the issue is solved fast and safely.
Rely on Kennihan Plumbing & Heating, Inc. for all your heating services—we have 24/7 emergency services, and we treat your home like it's our grandma's home!