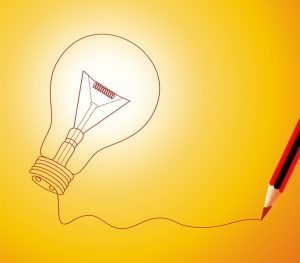 It's no secret that the summer months can be a little hard on your electrical system. You're probably relying on your home's electrical services more often than usual during the hot weather. Some electrical problems are much more common than others. You don't want to ignore the problems that you're facing. Make sure that you call in a professional team when you're looking for the right service.
You can trust our electricians in Gibsonia, PA. We have over 50 years in business working with electrical systems. You'll know that our experts aren't treating you like a guinea pig when you hire us. We're seasoned professionals that know our stuff. We also provide 24/7 emergency service for any urgent problems that you're having. Contact us today.
A Few Electrical Problems to Watch Out For
Don't overlook these common electrical issues. Something that seems relatively harmless can definitely escalate over time and really hurt your electrical system. Contact us today.
1. You've Got a Loose Outlet
Has one of the outlets in your home been rendered completely useless because nothing you put in it is able to stay? This is normally a pretty easy fix but you're going to need a professional to provide the service for you because even simple electrical work can be dangerous. Make sure you get in touch with us today if this is a problem you've got.
2. Your Home Short Circuits
Running a bunch of different electrical appliances in your home can result in a short-circuiting problem every now and then. You should never experience this on a regular basis, however. If you are experiencing a repeated problem with the same appliance then the problem is definitely the appliance. If it happens all over your home from different sources, then the problem is your electrical system.
3. Your Lights Flicker or Dim
Does your house seem a little haunted these days? Flickering or dimming lights mean that you've probably got a few corroded connections on your hands. Don't let this problem escalate into something dangerous like overheating, sparking, or even an electrical fire.
4. You've Got a Bunch of Burned Out Light Bulbs
Have several light bulbs in your home burned out in recent history? You might just blame this on overuse of these appliances. But in actuality, it could be a myriad of different problems. You could have a loose connection, loose socket, or a lack of insulation that's causing this system to fail. Don't ignore this. We know that this can seem like something of a non-issue, but it really is a big problem. Relying on our professionals will help you keep your system in great shape for the right price.
5. Warm Outlets or Switches
Do you ever turn on a light and feel shocked by how warm your light switch is? Take some time to pay attention to other outlets in your home. If other lights or outlets are warm it means that you've got a pretty big issue on your hands. Let our professionals address this ASAP.
Contact Kennihan Plumbing & Heating, Inc. today to schedule an appointment for electrical services. We treat your home like it's our grandma's home.