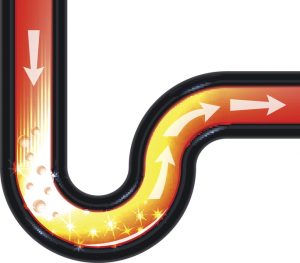 What's something that you want to avoid during a Wexford winter? The short list probably includes something like a heater breakdown, a car accident due to the cold weather, or a major power outage in your home. These are bigger issues that are probably always looming in the back of your mind as a worst-case scenario, but it's important to keep sight of those lower level issues too.
If you're looking for a plumber in Wexford, PA, make sure that you schedule an appointment with our professionals. We always take the extra effort to understand your personal preferences and the needs of your home before diving in headfirst into your plumbing system. Your plumbing system is complex—make sure that you're giving it the care it deserves with the help of our team members.
Are Frozen Pipes Really That Big of a Deal?
This is a question we get a lot from homeowners. We know a frozen pipe really doesn't seem like that big of a deal on the surface, but we can assure you that it is. You can hear an HVAC professional say this to you repeatedly, but it probably won't have any significance to you unless we tell you why … so let's get into it.
Frozen pipes are such a big deal because they're an issue that quickly leads to other problems. When water freezes in a pipe, the volume of that water naturally expands. This means that you run the risk of a frozen water pushing against the walls of your pipe and increasing pressure inside the pipe until it cracks. Now you have a lack of water in your home because of the pipe freeze and a problem with a burst pipe later on.
How to Prevent Frozen Pipes
Now that you know why this is such a problem in a home, you're probably wondering how you can prevent something like this from happening in the first place.
It's important to protect your pipes from the cold. If you have pipes in unheated areas like most of us do (basements, crawlspaces, even outdoors) then these pipes are at a major risk of freezing. In fact, about 37% of all frozen pipe problems occur in basements in homes across the country. You can prevent frozen pipes by:
Running a little water through pipes in high risk areas
Opening cabinets in your home where pipes are to expose them to the room heat
Insulating the pipes
Make sure you prevent frozen pipes in your home with the help of our team members.
What to Do If Your Pipes Freeze
We like to remain optimistic here at Kennihan Plumbing & Heating, Inc., but never naïve. Let's say that you got to this article late and already have a frozen pipe in your home—what can you do?
The best plan of action is always to call a professional for the service that you need. We're going to make sure that you get the fast and reliable work that you desire.
Contact Kennihan Plumbing & Heating, Inc. today to schedule an appointment with our professionals. We treat your home like it's our grandma's home.