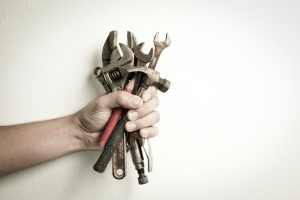 Winter has finally arrived. We're full swing into the season in Butler County—the temperatures are cold, the snow is abundant, and the new year is right around the corner. This is a great moment for you to stop and assess the heater in your home if you haven't already.
We understand that time has a way of getting away from you. After all, we're all busy usually, and we're especially busy during this time of year, right? If your fall heating maintenance appointment turned into a winter heating maintenance appointment and then became that appointment you just never scheduled, then we're here with good news—it's not too late! If you need Butler heating maintenance you can contact our professionals and we'll be out in a flash.
Nope, It's Not Too Late!
So we know you're probably thinking, "Really … it's not too late?"
We're not going to lie to you and say this is the ideal time for you to schedule a heating appointment. It's a little behind the curve, but it's never too late for you to care for your heating system. In a perfect world, you'd schedule a heating appointment in fall around September or early October at the latest before you really need your heater on a routine basis. Sometimes, our lives are busy and scheduling your maintenance appointment always finds itself at the bottom of your to-do-list. We understand. Just make sure that you call or click today and get one of our professionals out to your home sooner than later.
Why Heating Maintenance Is Always Worth It
So why is heating maintenance something you should take the time to do for your home? Here are a few reasons:
It Keeps Your Heating Costs Low
Don't you want to save money on your heating costs? Heating during this time of year can be expensive because it's your first line of defense against the frigid temperatures outdoors. Although it might cost a little more, it should never be so expensive that you're significantly inconvenienced. If this is your reality, then it's time for you to schedule an appointment with our professionals today.
It Lowers Your Risk of a Breakdown
The last thing you want to happen in your home in the middle of a Butler winter is a heater breakdown. Breakdowns aren't inevitable. You can avoid problems like these with the help of professionals on our team. Call us to schedule an appointment today.
It Keeps You Comfortable
The best thing about heating maintenance is that it works to ensure that you are comfortable all winter long. If you want a little extra peace of mind, you can schedule an appointment with our professionals. Maintenance takes a deep dive into your heating system to work out any of the potential problems or kinks. You can be smooth sailing throughout the rest of the year with the help of our professional team.
Contact Kennihan Plumbing & Heating, Inc. to schedule an appointment with our professionals today. We treat your home like it's our grandma's home.