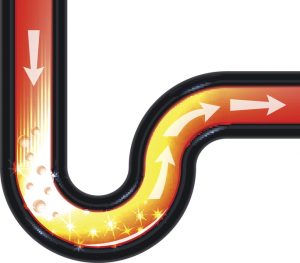 If you've ever had a problem with your plumbing system, then you know how troublesome this type of system can really be for your home. Once you get past the hassle of eliminating a plumbing problem in your home, you want to avoid plumbing problems in the future. You can do so when you have the right information with the professionals on our team.
We know that it's not always easy to find the right plumbing in Butler, PA and that's why we take meticulous care to ensure that our professionals are always up to par. If you haven't already caught on by the title, your biggest problem is typically F.O.G. in your drains. You don't have to try to avoid these troubles haphazardly. We've compiled all the information that you need to know below.
What's F.O.G.?
So what does this acronym stand for and what is it? The acronym stands for fat, oil, and grease. All these substances are noteworthy enough to become a highly used acronym in the plumbing industry because they're such an insidious force.
F.O.G. is such a problem because it's a substance that quickly catches almost any and everything passing over it. If you have a substantial amount of fat, oil, or grease in your home's plumbing system, you're increasing the chances that a clog can form in your home.
How to Avoid F.O.G.
So now that we've identified what F.O.G. is, let's get into how you can avoid it. The best advice that we can give you here is just to be mindful. You want to make sure that any fats, oils, or grease make their way into the trashcan rather than ending up down the drains in your home.
We find that most homeowners know that these substances are bad for their home's plumbing system. Most of the time, these substances end up in the drain because people are not paying close attention. Make sure that you take a moment to consider what's going down the drain before you put it down there. It's the easiest way for you to avoid a plumbing problem in the future. Taking a little extra care is going to save you time, money, and hassle in the long run.
Professional Service Is Always Best
At Kennihan Plumbing & Heating, Inc., we've serviced the Northern Allegheny and Butler Counties dating back to 1969. Our slogan is "We treat your home like it's our grandma's home" because it's really true. We take the extra time and care to pay close attention to the needs that you have in your home. Above all, we're always going to keep your home safe, comfortable, and energy efficient. You're never going to have to worry about the service you're getting with us. We're a seasoned, decorated team of professionals who know how to perform the work that you need. Make sure you contact us.
Contact Kennihan Plumbing & Heating, Inc. today to schedule an appointment with our plumbing professionals. We treat your home like it's our grandma's home.