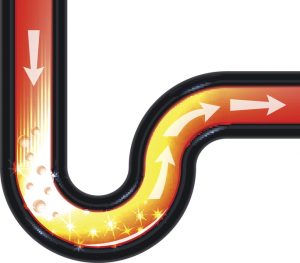 Winter is on the horizon and fall is here. If you're starting to feel the chill in the air, then that means it's time for you to start getting your home ready. We're not just talking about bringing out your favorite blankets, getting some fall scents burning, or even tuning up your heater. All these things are great, but today we'd like to focus on your plumbing. 
Your plumbing goes through a lot throughout the year and this is especially important in winter. If the cold weather gets the best of you and you need a plumber in Cranberry Township, PA, then we want to help you get the services you need. It's important to take care of your home and be as proactive as possible.
Watch Out for These Issues
Here are some issues that we think you should watch out for this winter season.
Sump Pump Issues
A sump pump can rescue your house during the spring. This is why it's so important to make sure that it's in great condition through the winter. Your sump pump might even start working in late winter because of melting snow and ice. Check in with your sump pump to make sure it's working properly before all this. The best thing to do is to get your sump pump maintained by a professional and make sure that you have quality service from our team members. 
Frozen Pipes
Frozen pipes are a threat we face due to our cold weather in Cranberry Township.
Indoor
Your pipes indoors can freeze. Make sure that you're opening cabinets to let the pipes underneath your sinks get expose to the home's heated air. 
Outdoor
It's more likely for your pipes outdoors to freeze. If you run into this problem, make sure you contact a professional immediately to rectify the issue.
Water Heater Issues
Are you having trouble with your home's water heater? You don't want to ever have to struggle with your water heater. This is an appliance in your home that tends to work overtime. If there's any trouble going on with your system, you're going to notice and it's going to create major issues. We want to help you with your water heater services as soon as possible.
Frozen Well Pumps
Many homeowners in our area get their water from a well. While this can be a great way to supply water to your home, there are small problems like frozen pumps that can arise in winter. If this happens to you, all you need to do is talk to one of our professionals to rectify this issue.
Water Quality Issues
Water quality issues can happen year-round, but you might really start to notice the problem when you're spending more time at home staying out of the cold this winter. If you have terrible water quality, there are things you can do to rectify this. We want to help you fix this issue. You can come to us for water conditioners, UV water purifiers, water filters, and water testing services.

Contact Kennihan Plumbing & Heating, Inc. today to schedule an appointment for your AC care. We treat your home like it's our grandma's home.