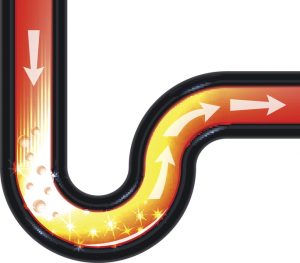 So you're having a plumbing problem … but you're not sure if you need to call up a professional. We're here to help.
We know that the plumbing world can be a bit confusing as a homeowner. This is a major system in your house, but it's largely out of sight and out of mind. You need to ensure that you're taking care of your plumbing system with one of our plumbers in Cranberry Township, PA. We're going to ensure that you have the best work available to you. You can trust our professionals for everything that you need.
When to Call a Professional
We know you're looking for the signs and we're here to give them to you. Here's when you should call our team:
There's No Water in Your House
You wake up one day, head over to the sink, turn it on … and you're met with nothing. You don't know what's going on, but you know there's definitely something wrong with your house. We can be the team that's going to find the source of the issue for you. Water is a necessity in your home, and we understand this. That's why we're going to work diligently to solve any problem you're having regarding this. Come to our team today.
You've Got a Leak
Any type of leak is an issue. We don't want you to flirt with the potential problem of water damage. That means that your plumbing problem will quickly graduate from being just a plumbing problem to a full-blown home issue. This is never good. A problem like this is a slippery slope and it's going to cost you quite a pretty penny as well. We can help you avoid this with the help of our plumbing professionals.
You Have No Hot Water
Does your home lack hot water? We know that this is a problem any time it happens, but it's especially a problem now that we're moving into the cooler months. If you're noticing a lack of hot water or even a significant problem getting your home to produce hot water, then it means you need to call us.
You Have Slow-Moving Drains
Are you noticing that it takes forever for your home's drains to clear? This means that you need to get in contact with our professionals. Slow-moving drains are a sign of a bigger plumbing problem on the horizon. We'll help you battle this.
You Have Trouble With Your Toilet
If you're having any type of trouble with your toilet, you're going to need to call us. Wondering why anything concerning your toilet is such a high priority issue? Well, the problem is that your toilet is something that can overflow or malfunction and quickly impact the health of your house. You don't want to have an unhygienic space. If you notice something going wrong, we're going to be here for you to help you fix it. We've got your back.
Contact Kennihan Plumbing & Heating, Inc. today to schedule an appointment with our professionals. We treat your home like it's our grandma's home.