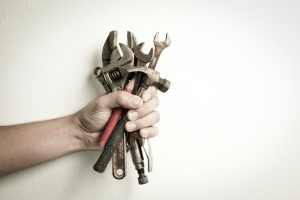 Summer is almost here. We know that you're anticipating having the kids home for a few months, spending time in the pool, and maybe even taking a trip or two now that the world is opening up again. Before you get to all the fun that summer offers, we want you to make sure that your home needs are squared away. This starts with knowing what to look for.
If you think that you might need AC repairs in Wexford, PA, we always think it's a good idea to follow your gut instinct. We also understand wanting a little confirmation of your suspicions. That's why we've accumulated some of the most common summer air conditioning needs below.
A Few Common Air Conditioning Problems
Here are a few common summer air conditioning needs you might run into.
1. Short Cycling
Have you noticed that your air conditioner's run times just seem a little … odd? It's like your air conditioner never knows if it wants to be on or off. In fact, it's almost like it changes its mind halfway through its run time. This is known as short cycling and it's a bad omen for your air conditioner. We're going to help you prevent short cycling.
2. High Energy Bills
High energy bills are a sign that you don't have an efficient air conditioning system. We're going to help you find the air conditioner that you need for your home services.
3. Inadequate Cooling
You're not cool enough no matter what you do. It doesn't matter how long you run your air conditioning system or what temperature you choose. Inadequate cooling follows you wherever you go. This is an AC repair issue that you should handle promptly.
4. Odd Smells
Your air conditioner shouldn't emit a smell at all and it definitely shouldn't be a foul smell. Any odd smell is a sign that your AC is on the outs and it could be bad for your health as well. We'll help you fix this.
5. Weird Sounds
Do you notice some weird sounds when you run your air conditioner? Your air conditioner shouldn't make much noise. If you hear things like rattling, scraping, banging, or anything else, then our professionals can identify the sound, the issue, and fix it.
What You Can Do to Prevent These Issues
We've talked through a few different common scenarios that you might have this summer. Now, the question is—what are you going to do about them?
The best things to do are:
Schedule an appointment for maintenance.
Change your air filter.
Upgrade where necessary.
Maintenance appointments spot potential problems and stop them in their tracks before the height of the air conditioning system. Changing the air filter helps your AC system perform to the best of its ability. Upgrades prevent you from struggling with an old system or part. It also reduces the likelihood of a breakdown. If you're ready to prevent issues, we can help you with each step of this process. Contact us.
Contact Kennihan Plumbing & Heating, Inc. today to schedule an appointment with our team members.