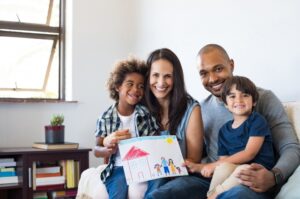 There are conditioner sounds that are completely normal and other sounds that are very concerning. When you know the difference between good and bad AC sounds, you can stay ahead of potential problems. A good rule of thumb is that if your air conditioner is making a sound that you don't usually hear, something is wrong.
If you do begin to hear loud or alarming sounds coming from your AC, it's time to schedule a repair for your air conditioning in Gibsonia. Our team is here to help, whether the problem ends up being big or small. You can keep reading to learn about the five most common AC sounds that can indicate something is wrong with the unit. 
Rattling
If you hear a rattling sound coming from your AC, it's usually an indication that a part is beginning to come loose. It may be a screw or other small part that is loose and vibrates against other nearby components during AC operation. Either way, you definitely want to address the problem while the component is still just loose and hasn't begun to move around inside your AC after completely breaking off.
Knocking
Once you begin to hear a knocking sound, that indicates a part is completely loose and moving around freely inside of your air conditioner. Knocking is usually louder and more alarming than rattling. A completely loose part can be a problem because it damages other components inside of your air conditioner. For example, a loose screw can knock around until it gets stuck in a spinning fan and either damages a fan blade or causes the fan to jam completely and stop blowing.
Screeching
Hearing a screeching or screaming sound from your AC can mean that major problems are ahead. Screeching usually originates from the blower motor or compressor motor and can sound like metal on metal because parts are scraping together. If you allow this sound to continue and keep running your air conditioner, it can lead to replacing one of these motors to the tune of thousands of dollars.
Clicking
If you hear a clicking sound, it usually indicates that something is wrong with an electrical connection and a component is trying unsuccessfully to turn on. An example of this is your thermostat struggling to connect to your AC. It may make a clicking sound in an attempt to establish a connection with your AC. The longer it takes to connect, the more you will hear the clicking sound.
While it's possible that there is a temporary interruption and your thermostat connects correctly shortly after, it's always worth getting the problem checked out. If there are faulty wires contributing to the problem, it will only get worse as time goes on. Plus, the problem may be posing safety hazards to your home and family. 
Hissing
If you hear a hissing sound coming from your air conditioner, that's usually a good indication that there is a refrigerant leak. Your refrigerant alternates between being in a gas and liquid form. If there is a leak in the line where your refrigerant is in its gas form, it produces a hissing sound as the gas escapes tiny holes. If your refrigerant line loses too much of its charge, your AC will not be able to cool your home. Instead, it will blow out warm air.
Contact Kennihan Plumbing & Heating, Inc. today to schedule an appointment with our professionals. We treat your home like it's our grandma's home.