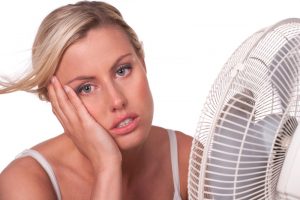 Eventually, the day is going to come where you need to get yourself a new air conditioner. We're the team you can come to when you need to craft a game plan to get yourself a new unit.
We find that the trickiest thing about HVAC installation in Wexford, PA, is identifying when it's the right time to switch. Finding the right time can feel complicated. After all, it can be hard to differentiate between problems that are benign issues and problems that are going to lead to failure. We understand this so we want to make things clear for you below. Here are some things you should watch out for.
When to Get a New AC
These are a few signs that you should get yourself a new air conditioner.
1. An Increase in Repair Needs
Are you repairing your air conditioner often? "Often" looks like repairing your air conditioner more than once every few summers. You shouldn't have to do this to your air conditioner. If you are, then you're spending far too much money on a machine that isn't cooling you properly.
2. Energy Bills That Are Higher Than Ever
Your energy bills are higher than ever before, even though nothing has changed about how you run your system. This summer wasn't even that much hotter than the last. But your energy bills don't reflect this. This is a sign that you need help from a professional.
3. An Old Air Conditioner
If your air conditioner is between the ages of 10 and 15, then you should expect to replace your unit soon no matter what the status is. An old air conditioner isn't going to last you forever, so it's important to have a plan in place when you're ready to rid yourself of the old and bring in the new.
4. A Lack of Cool Air
If you spent all summer feeling hot and sticky, then you have a lack of cool air. This is your air conditioner's one job. If you can't get this addressed properly, then you should reassess your AC.
5. Strange Sounds
If you're hearing your air conditioner make strange sounds, then it's time to take a closer look at the system. Any strange sound you're hearing is a sign that your system needs help. If these sounds are getting louder or more troubling with time, then you should seek the service of a professional technician.
6. Foul Odors
You don't want to notice foul odors when your air conditioner runs. Air conditioner scents are bad news. They mean that you might have a moisture problem somewhere in your home that you need to address with the care of a professional.
7. A Bad Summer
You like to remain on the positive side, but let's face it, your summer was bad. You had a rough summer at the hands of your air conditioner. If you had a combination of any of the problems that we listed above, then we understand why you might feel this way. Don't think that this summer was a one-off and the next one will be better. The AC's performance will likely decreasese with time.
Contact Kennihan Plumbing & Heating, Inc. for your air conditioning services in Wexford. We treat your home like it's our grandma's home.