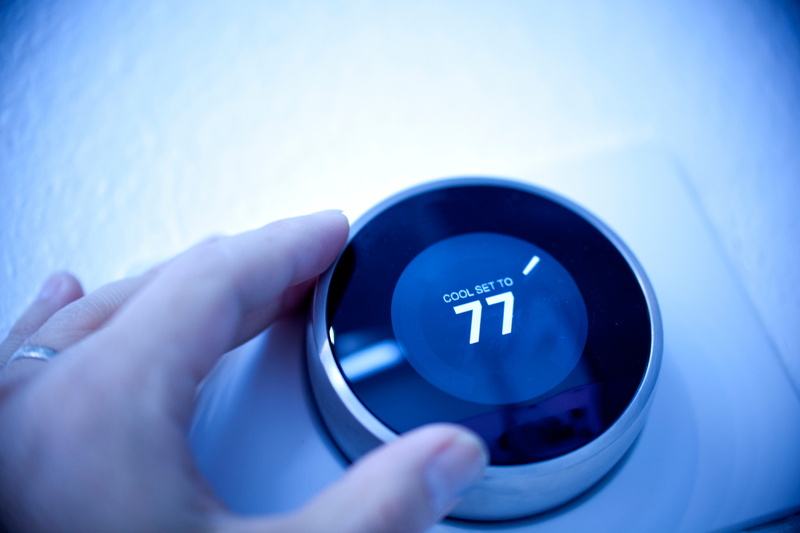 Air conditioning units require specialized care when it comes to maintenance and repairs. There isn't much you can do as a homeowner to tweak the system or address repair needs. It takes an HVAC expert to do things right on these delicate systems. But, there are steps you can take to prevent costly repairs and boost cooling system efficiency in your unit.
If you think you need AC service in Butler County, PA, our team can help. If your unit is running just fine and you're looking for ways to boost efficiency, we can help there too. Just follow these tips to alleviate some of the load on your AC unit (potentially extending its life by years!) and save on your energy bill each month.
Increase the Thermostat Temperature
You want to feel cool in the hottest months of summer, so raising the temperature may not be something you want to do. But, even a few degrees difference can save you money on your energy bill each month. You don't have to keep your home unbearably warm, but you may find that you're comfortable with the thermostat set higher.
For example, many people set their thermostat to 71°F, when you may be perfectly comfortable with the thermostat set as high as 78°F. Not only does this lighten the load on your system, but it also lowers your monthly energy cost.
Turn on Fans
Whether you have ceiling fans or plug-in floor fans, put those fans to work. Feeling airflow around you can make you feel cooler even with the thermostat set to a higher temperature. Ceiling fans are especially important because they help to push the cool air down when your AC unit is running.
You don't have to keep your thermostat set higher all the time. On slightly cooler days, you may be able to set the thermostat higher and enjoy your fans. On days when outdoor temperatures are very high, you may decide to set your thermostat a degree or two lower so you can feel cooler.
Change Your Air Filter Regularly
When you purchase an air filter for your AC unit, it has a recommended use time. Many air filters last around a month before they need to be changed. It's important to change air filters in a timely manner because they help your AC unit run more efficiently. The air filter captures dust and dirt circulating through your air so you don't breathe it.
But as the air filter fills up with particles, your AC unit has to work harder to pull air through the air filter fibers. A clean filter alleviates the strain on your unit. It's important to check your air filter regularly and to remember that you may have to change it more frequently than a month.
It just depends on what it has to filter out. More contaminants in the air may mean that your filter gets clogged sooner. On the other hand, you may be able to change your filter less frequently sometimes. If you see your air filter bowing inward, that's a sign to change it.
Contact Kennihan Plumbing & Heating, Inc. today to schedule an appointment with our professionals. We treat your home like it's our grandma's home.