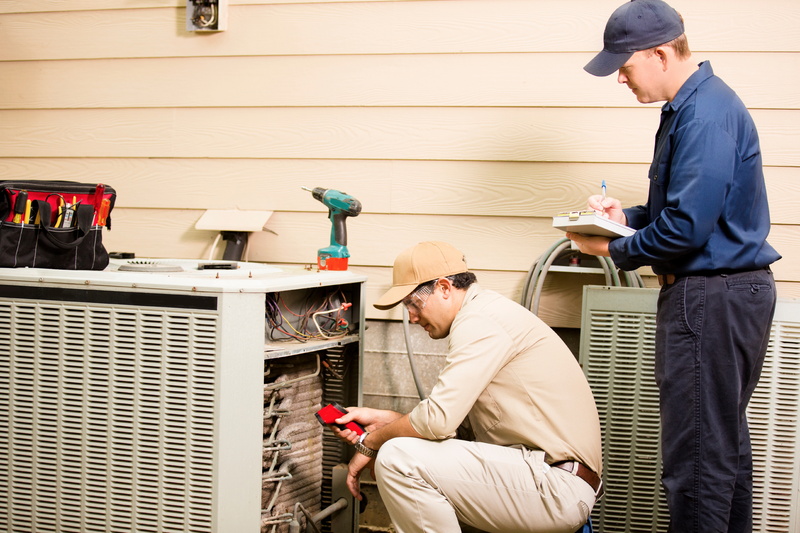 Your air conditioner has an important role in your home – arguably one of the most important roles–especially during the summer.
You probably don't give your AC unit much thought when it's working properly, but you don't want to be caught by surprise when it breaks down in the middle of summer. 

Unfortunately, AC units don't last forever. When you invest in regular AC inspections and maintenance you can have a better idea of when it will be time for a replacement. This helps you plan in advance. When you do need an AC replacement in Butler County, PA, our team can help. Here are the signs you can watch for to predict when it's nearly time for an AC replacement. 
Frequent AC Repairs
There are many times that an AC unit just needs a quick fix to get it back up and running. Occasional AC repairs are common and don't mean that your AC needs to be replaced. But if you find that you're calling our team out month after month because of problems, it may be time to consider a complete AC replacement.
Frequent repairs can add up quickly, and their cost can outweigh the expense of a complete replacement – especially if your AC problems are also costing you in efficiency.

Unusual AC Unit Sounds
Your AC unit isn't completely silent when it's cooling the air in your home. But you probably have a good idea of what sounds are normal and what sounds aren't. If you begin to hear strange sounds, they need to be addressed immediately. Unusual sounds coming from your AC unit can mean that a part is loose or broken.

Refrigerant Leaks
You may notice that your unit isn't cooling as well as it once did, and this can be a sign of a refrigerant leak. If the refrigerant leaks out, there's not enough available in the line to cool your home. This can leave your unit working harder without the desired results. Sometimes a refrigerant leak can be patched or the refrigerant replaced. Other times, it's time to replace your entire unit because of age. 

AC System Problems
A hiccup here or there isn't a major concern. But if you find that you're fighting to keep your unit on and working week after week, it may be time for a replacement. An expert technician can troubleshoot your issues and determine if there's a quick fix or if the system needs to be replaced.

Age of AC Unit
Age is perhaps the greatest indicator that you need to schedule an AC replacement. The older your unit, the more likely that it needs to be replaced. With proper care and maintenance, your AC unit can last for a long time. But after the ten-year mark, your system experiences the side effects of normal wear and tear. It begins to lose efficiency and repairs can add up as time goes on. An expert can help you weigh the pros and cons of repair versus replacement. 

Contact Kennihan Plumbing & Heating, Inc. today to schedule an appointment with our professionals. We treat your home like it's our grandma's home.