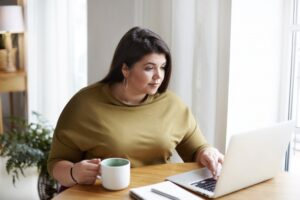 Fall is just around the corner and soon you will be turning your furnace on to heat your home as temperatures get cooler. But there are a few steps you need to take before you turn your furnace on for the first time this season.
It's important to complete a few tasks before turning your furnace on because your furnace has been sitting unused through the summer months. And if through this testing you discover that something is wrong, you'll need to call us for furnace repair in Gibsonia. You can keep reading to learn more about why these steps are so important ahead of turning your system on and how they can help your furnace this winter.
Check the Air Filter
The first thing you want to check on your furnace is the air filter. If your air filter is one that you change out for a new filter, make sure that a new filter is in place. If you have a filter that needs to be cleaned, do that and replace it. The air filter in your furnace has a major impact on how well your furnace can operate.
You want a filter that can capture dust and dirt to prevent it from getting inside of your furnace. But it's possible for the air filter to get too full of debris. When the air filter gets too full it can block airflow into your furnace and put a lot of strain on the system. This can result in a shorter lifespan and higher energy costs.
Check Your Detectors
Next, you want to check both your smoke detectors and your carbon monoxide detectors. Your gas furnace is providing heat for your home all winter long, but that process does not come without some risk. If something begins to burn up inside of your furnace or you have a gas leak, you want detectors in place that can alert you right away to the problem. If you do not have smoke detectors and carbon monoxide detectors, now is a great time to invest in them. 
They should be dispersed around your home so that they can detect smoke or a gas leak that happens anywhere. Make sure that these detectors have batteries and that they are working. It's easy to assume that unless the detectors begin chirping to alert that something is wrong, nothing is. However, it's always a good idea to double-check just to be safe.
Look for Signs of Problems
Finally, you want to take a general look at your furnace. If you notice signs of problems, it is important to give our team a call and schedule a service for your furnace ahead of the fall and winter seasons. You want to look for any obvious signs of damage, big or small. This may include dents or cracks on the outside of the furnace. You should also take this opportunity to clear away any items you may have stored around it during the summer.
You also want to look around the igniter or burners inside of your furnace. If you notice a sooty residue, there's a good chance that dust has made its way into your furnace and is burning up. It's equally likely that too much gas is releasing ahead of ignition, causing this residue to build up. Our team can take a look at your furnace and make tweaks to ensure that it is working at its best. A little homeowner furnace investigation is a great way to prevent possible furnace breakdowns this winter.
Contact Kennihan Plumbing & Heating, Inc. today to schedule an appointment for furnace maintenance with our team of professionals. We treat your home like it's our grandma's home.