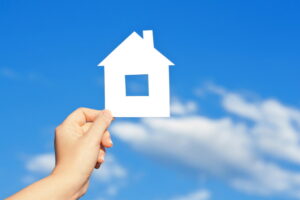 Have you ever felt like the air in your home is stale? Maybe it feels heavy or there is a lack of airflow around your home that just makes you feel less than great. Opening your windows and doors is an option, but it's not the only way to improve your indoor air quality.
You may want to consider an ERV system in Butler if you want fresher air in your home. An ERV can complement your existing HVAC system by bringing in fresh air from the outside. You can keep reading to learn more about how an ERV system works and how one can benefit your home and family. 
What Is an ERV?
The acronym ERV is short for energy recovery ventilator. It is not a replacement for your HVAC system, but instead an add-on solution that can help your system work more efficiently and produce better results for your home. Specifically, an energy recovery ventilator helps to improve your indoor air quality by bringing fresh air in from the outside. 
But it also goes a step further to improve your indoor air quality by helping to remove some of the humidity from the air. Your air conditioner can only do so much to eliminate humidity during a cooling cycle. And high levels of humidity can put a lot of strain on your AC unit. But an ERV can bring in fresh air from the outside while also cycling out stale air and humidity.
ERV Energy Efficiency
You may be seeing dollar signs when we talk about adding an additional system to your home. Won't an ERV use more energy on top of costing money to install? While you can't get around the upfront cost for installation, you don't need to worry about monthly energy costs for an ERV. 
This type of system uses very little energy to produce results. Plus, it reduces the strain on your HVAC system, ultimately lowering your energy bills there. Your energy costs should even out between the two and could potentially even be slightly lower.
ERV Indoor Air Quality
But all of it is worth your improved indoor air quality. Did you know that the air inside of your home can be as much as five times more polluted than the air outside of your home? This is because bacteria, germs, viruses, and other pollution get trapped in your home and re-circulate again and again, even as you bring in more particles from the outside.
An ERV is constantly cycling air out of your home so it never has an opportunity to get too stale. As a result, your home always feels fresh. Plus, you can enjoy benefits like suffering from fewer allergy symptoms and getting sick less often since you always have fresh air coming in. 
Contact Kennihan Plumbing & Heating, Inc. today to schedule an appointment with our professionals. We treat your home like it's our grandma's home.