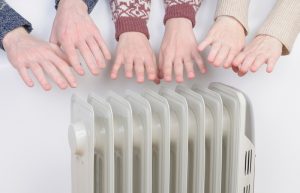 It's been a long winter in Gibsonia, PA, and it's still not over yet! We're coming up to that halfway point, so now is a great time to stop and reflect—do you have the heating services you need to make it through the last leg of winter? If you don't, then it's time for you to schedule an appointment with our team members.
If you need heating repair in Gibsonia, PA, then we recommend you schedule an appointment with us. We want to make sure that your winter season is amazing from start to finish, and the only way you're going to achieve this is through professional services. We can be by your side through everything you need!
How to Help Your Heater
Here are a few easy ways you can help your heater finish off the season strong.
Schedule a Maintenance Appointment
Did you schedule a maintenance appointment for your home's heater this fall? If you didn't, it doesn't mean you dropped the ball completely; it just means you're a little behind the curve. You can still schedule an appointment for your maintenance services since our winters stretch on for so long. Make sure you get in touch with us for what you need. Our tune-up appointments will leave your heater running perfectly.
Swap Out Your Filter
Swapping out the HVAC system air filter is one of the only things we suggest you do on your own as a homeowner, so make sure you take advantage of this opportunity. We're referring to the filter in your actual HVAC system here as opposed to the one in your indoor air quality unit. Swapping out your filter is going to ensure that you get top notch heating uninhibited by blocked airflow.
Call When You Need Us
There are some times where you might not want to call for the heating services you need because you're worried about the potential price tag or hassle. Trust us, we get it—because we've been there. We want to assure you that things are different when you come to a team like ours. At Kennihan Plumbing & Heating, Inc., our ultimate goal is to provide you with cost-effective solutions. This means that you can get timely, affordable work when you need it.
Upgrade When Necessary
We know the prospect of upgrading your heater isn't always an enticing one. Sure, it's exciting to get a new heater for your house, but it isn't always something that's so easy to do. Before you get a bright and shiny new system in your space, you have to go through the process of choosing a new heater, shelling out the money for the unit, and then taking the steps of installation. Fortunately, our team here specializes in this type of work. We're going to make sure you receive the service you need so you can spend the rest of winter in a toasty home.
Contact Kennihan Plumbing & Heating, Inc. today to schedule an appointment with our professionals. We'll help you get the winter comfort you need.