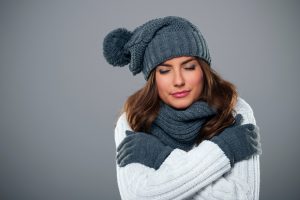 The average temperature in Butler County is near freezing during this season. We know you're arming up for the cold weather when you step outdoors. This is to be expected. One thing you should never have to do is put on several layers of clothing just to sit in your home. If this is a problem that you're encountering, then it's time to consider furnace repair in Allision Park, PA.
The tricky thing about a furnace is that the signs that yours isn't working properly can be subtle. We don't want these to get out of hand and lead to a breakdown. We're going to point out some of the top ones for you today. If you notice any of these signs, then it may be time for you to schedule an appointment for furnace repair.
Watch Out for These Warning Signs
These are the signs that you should reach out to a professional for furnace repair.
A Drafty Home
Have you noticed that there are weird drafts going on in your home? You might not have any windows or doors open but still notice a breeze. This points to an issue with your insulation.
On and Off Cycling
Is your home's heater cycling on and off? Short cycling is an issue that points to an efficiency problem. If you decide to ignore this problem, you're going to pay for it in your monthly energy bills. This is why repair is the best option.
Odd Sounds
Your heater isn't silent, but it shouldn't cause disruption in your home. Any sounds like popping, grinding, rattling, or even squealing are a real issue. While loud sounds are a problem on their own, they'll give way to even bigger problems as time goes on. 
High Energy Bills
If your energy bills have increased over the course of this season although the way you run your heater is the same, then it means that it's time to get your furnace repaired. You're paying for your furnace inefficiency and this will only worsen with time.
A Burning Smell
Have you noticed a rotten egg or burning scent? This typically indicates a gas leak. This is an urgent issue because it's a danger to your home and your personal health.
A Discolored Pilot Light
Your pilot light should burn bright blue and steady. Anything less means that you're not getting the furnace functionality you deserve even if you feel like you can still get your heater to work. Your heating efficiency is suffering and it will continue to decline if you don't pinpoint this problem ASAP.
Cold Air
A key sign that you're having trouble with your home's furnace is cold air. If you're noticing that you need to run your heater more often, for longer periods of time, or at higher temperatures, then it means that you're struggling with cold air. This is something that you might not notice at the source. This is why it's important to have a professional diagnose your issues.
We treat your home like it's our grandma's home. Schedule an appointment with Kennihan Plumbing & Heating, Inc. today.