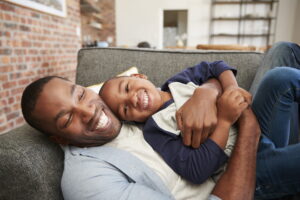 You invest a lot in your whole house air conditioner. It's a large financial investment upfront, plus you have to take care of it over its lifespan. And in fact, the care that you put into it is exactly how you help to ensure that your air conditioner lasts for years to come.
When you need to schedule service for air conditioning in Butler, PA, Our team is here to help. We're happy to visit your home for any AC repairs or to troubleshoot any concerns you have. You can also keep reading to learn more about the steps you can take to ensure that your air conditioner has a long lifespan. 
Change the Air Filter
One of the best and simplest things you can do for your air conditioner is change the air filter on time every 1-2 months. This may seem like a small thing to do, and it is, but it has a major impact. Changing your filter on time helps to protect the inside of your air conditioner from dust and dirt. Changing it on time also ensures that there is always adequate airflow going into your air conditioner. 
Leaving a dirty filter in for too long can block airflow going into your air conditioner and strain the unit. This increases wear and tear and can shorten your air conditioner's life. A dirty air filter also allows dust and dirt to get inside as it fills up beyond capacity. This dust and dirt can get into the HVAC system and dry up lubrication, lessening the efficiency of your air conditioner.
Keep Up with Maintenance
It's also important to keep up with other homeowner maintenance. Examples include cleaning out the condensate drain line and rinsing off your outdoor unit. The condensate drain line is how humidity condenses into droplets and drains outside of your home. The drain line is small, but it has a very important job to do.
Unfortunately, the small size means that it is more likely to get clogged from dust, dirt, and even mold growth. But you can prevent clog simply by pouring half a cup of vinegar into the line once when you change out the air filter. The condensate drain line extends up near the indoor portion of your unit and has a cap on the top that you can easily remove. 
After completing this task, you want to check your outdoor unit to see if it is dirty. If so, you can use general water pressure from your water hose to rinse it off. The outdoor unit is how heat escapes, and allowing it to get too dirty can keep heat trapped inside of your home, similar to how the dirt in an air filter can block airflow.
Pay Attention
You also want to pay attention to how your air conditioner is operating. If you notice anything out of the ordinary, give our team a call to schedule an appointment. Don't wait for your next regularly scheduled AC maintenance appointment. It is important to get issues addressed sooner rather than later before they worsen.
Schedule Professional AC Service
And speaking of professional AC maintenance, you also want to make sure that you prioritize this service. Skipping out on annual maintenance even just one time can have a negative impact on your air conditioner's expected lifespan. Annual air conditioning maintenance is one of the best ways to stay ahead of unexpected breakdowns. It gives our team an opportunity to inspect your air conditioner and fix any problems while they are still small.
Contact Kennihan Plumbing & Heating, Inc. today to schedule an appointment with our professionals. We treat your home like it's our grandma's home.